Whether you call it "neo-classic" or "neo-traditional," Wade Hayes' music is all about honoring the traditional music that he loves. "The music I grew up on. It was really good music. Gene Watson, Gary Stewart, Merle Haggard, Willie Nelson, Waylon Jennings - those are my top 5."
Wade has built his own solid reputation as a performer. Beginning with his signature #1 song "Old Enough to Know Better" he's cut a path through the country music landscape with top tunes "I'm Still Dancin' With You," "What I Meant to Say," "Don't Stop," "The Day That She Left Tulsa," and others. He was named Billboard Magazine's "Top New Country Artist in 1995," and in 1997 was chosen the "Male Star of Tomorrow" by TNN Music City News.
What he brings to the country music scene is a distinctive heart-reaching baritone, well-written songs and outstanding musicianship. There isn't another voice like his on country radio. Audiences connect with the songs that he writes - whether they have you wanting to dance, chuckling out loud or wiping tears from your eyes. And you can stack him right in there with Nashville's top guitar players. When he strides on stage, you know that he was born to be there.
Wade's journey to today's country music stage began in the tiny country town of Bethel Acres, Oklahoma. One of those communities where you don't live close to your neighbors, but everyone knows you and cares about you. At age 14 Wade played lead guitar in his dad's country band, but had very little experience beyond Oklahoma. "When I came to Nashville, I'd never been on a plane or seen the ocean." But he knew he wanted to have a career in country music. When he drove into the Nashville scene in his pick-up truck, a few bucks in his pocket and a big dream, he wanted to be a lead guitar player and right hand man for a big-time country artist. Little did Wade know what lay ahead for him.
In Nashville, he balanced the rigors of working construction during the day and playing the clubs each night. Seasoned songwriter Chick Rains saw him at Gilleys and recognized the high level of Wade's talent. Rains took him to producer/songwriter Don Cook, who also a vice president for Sony/ATV. In a 72 hour period, Wade had a publishing contract and a label dea
l and entered a whirlwind world. Rains would become a friend and a major co-writer.
In 2000, after releasing four albums and touring for six years, Wade decided to take to take a break. Wade explains, "The plan was to write, rest and bring myself back as someone renewed. I didn't realize how hard it would be to get back on everyone's radar screen." But Wade's turning heads again in Nashville with his self-produced 5th album, A Place to Turn Around. He continues to work the plan and showcase his strengths as an incredible vocalist, a super-talented guitar player and a people-reaching songwriter. Nine of the eleven tracks were written by Wade.
When asked how songwriting works for him, he explained that it can come from any direction - a guitar riff, a phrase in a book, a thought from a television preacher, life experiences and even some wisdom from his Mom. You can credit all of those sources in his newest work. Getting lost on a country road fomented the title cut; "Good Day to Go Crazy" began with a guitar riff; "She Knows Me" received its stimulus from his favorite television preacher, Charles Stanley; and Mom ignited ideas for "The Best Part" and "What's a Broken Heart For You." Taking from life and translating into heart-reaching music is what Wade Hayes, the songwriter, does best.
On this album he adds another dimension to an already well-rounded musical career - that of producer. And he's been delighted to see the response to his independent efforts. Nashville Country.com included it in its list of top 10 albums for 2009 and declared it the "most under-rated" album of the year. Asked about the role of producer, Wade acknowledged that it was hard. "What you have to understand is that I was playing on every track, singing and keeping up with everyone else. Would I do it again? You bet! It was a great experience." Wade brought top quality musicians into the studio with him to make this album, including teaming up with acoustic guitar marvel Brian Sutton and A-list studio musician Brent Mason on the novelty song "Every Time I Give the Devil a Ride." Every track features superior musicianship.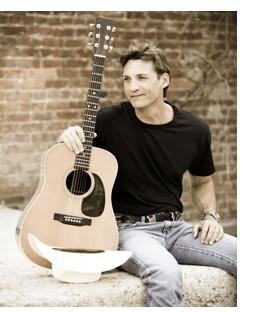 True to every album he's released, Wade has included a cover of one of his favorite traditional songs. On this one, it's Gary Stewart's "Drinkin' Thing." This is the second song of Gary's that Wade has covered. A "Tribute to Tradition" album released in 1998 included his cover of Stewart's "She's Actin' Single, I'm Drinkin' Doubles." Wade says, "Stewart is a pretty obscure artist. You have to be a hard-core, dyed-in-the-wool country fan to know his work. I know that as a kid, I loved to listen to and sing his music. He, like others, wrote some pretty dark stuff. You knew that they'd lived it. I didn't understand what it was all about, but I loved it."
Listeners recognize that Wade has brought his stage charm, his intenseness and a love of traditional country music to this album, and it is fast becoming a favorite of his long-time fans and earning him new converts daily. "I feel like my core audience consists of those who have loved the traditional music, but I believe there's a new audience out there that will connect to my music. I can't wait to see what the future brings."
Since releasing this album, Wade has undergone an extreme health challenge. Diagnosed with Stage IV colon cancer which had spread to his liver, Wade underwent 8 hours of surgery in December of 2011. Six months of intense chemotherapy followed. In January 2013, cancer cells were again present in a small group of lymph nodes. After 6 more months of chemotherapy, he again underwent surgery. While undergoing chemotherapy, he wrote "Is It Already Time?" This single explores the powerful emotions he had when he was given the devastating diagnosis. All proceeds from sale of the single are dedicated to colorectal cancer research. Now cancer free, Wade credits prayers and members of the excellent Vanderbilt Ingram Cancer Center Staff for helping him beat the very bad odds this disease dealt him. His "Go Live Your Life," explores the challenge given to him by his doctor when all the tests showed no cancer present. Wade is a stunning testimony that miracles do happen. ~~ Helen Neal